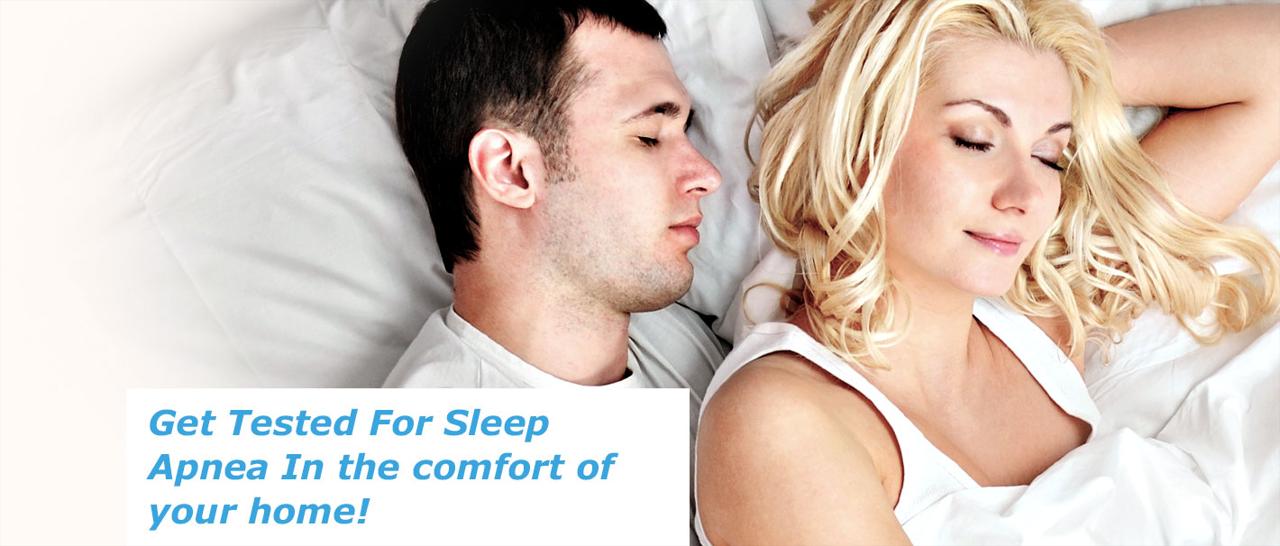 We make it easy and affordable to get tested, diagnosed and treated for obstructive sleep apnea
Home Sleep Testing(HST) is the easiest and most convenient method of screening for Sleep Apnea. The cost of HST is much lower than the cost of a traditional sleep study and the results of HST are trusted and proven. Home Sleep Testing makes the process much easier.
Now you can have a complete Home Sleep Test in the comfort and privacy of your home with these easy steps!
Fill out the Contact Us Form. We will call and get you registered and explain how the testing works.
You can see our physician or your physician can send us an order for a Home Sleep Study, along with clinic notes showing that you have discussed sleep issues.
We will pre authorize the test with your insurance.
Your HST will be shipped to your home with detailed instructions on how to complete the test. Pre-paid postage will be included to send the test back to us once completed.
We will evaluate the test results. Test results are read by our Board Certified Sleep Physician Dr. Rizan Hajal.
Communication and coordination of treatment for sleep disorders will then begin for those patients who test positive for sleep apnea.